< back
The 2022 Wrap-up & 2023 Energy Post
Tuesday December 13, 2022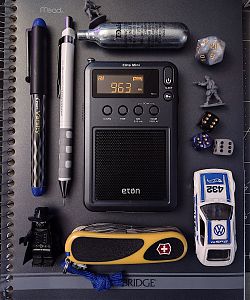 Above: One of my EDC photos from 2022
OK, so in retrospect, 2022 was a HELL of a year here. I hope it's treated everyone ELSE pretty well though!
Here are my highlights of 2022:
I wrote a lot, like a lot a lot. At least 4-5x more than what you can find on this website, which is also a lot, at somewhere around 65 new blog posts & articles just from 2022.
I did a high number of push-ups, more than any other exercise, thousands of really weak ones as I focused on shoulder strength rehab. (Don't worry, I also did dips and other push-up-balancing exercises!)
I published a bunch of new laws which hopefully you took seriously
I told you how to avoid limited, uncreative thinking through application of the cognitive functions
I warned you that Zuckerberg was getting even more Ni-dom even as I stopped dedicating as much time to writing about Jungian Cognitive Functions, functional models, temperament, etc.
I warned you that accepting yourself means changing who you are and told you that you will essentially have to change so you might as well embrace it
Summarizing sucks, and I wrote a lot more about how to work with summaries
I did a lot of home & yard work, more than any other type of physical activity. Among other things I installed an under-counter dishwasher, which I'd never done before. I cleaned gutters, pruned trees, and swept a

LOT

because I love to sweep.
Yep, I changed the title of this blog in 2022. How's it been for you under the new title regime so far?
Speaking of regimes, the government of Russia did a stupid, so I shared a bunch of helpful resources and shared my resources with the people of Ukraine.
I did a

TON

of thinking about the critic archetype, and shared how you can be a better critic through crosstraining.
Research is cool, so I shared a little research trail I followed as I looked into the name Quintana Roo
I shared some thoughts on systems and the unknown.
I read a ton of books and a bunch of tarot cards. (The latter for a variety of ways of having fun and gaining insight, not really the predictive stuff.)
I shared what not to do when keeping a journal.
I wrote about accountability as a process that the world, as an organism, is learning to reckon with.
I published some manual-type material for a ham radio device and got the I wrote my own manual bonus.
I shared some powerful journaling snippets for you.
I got even more into

EDC

(Everyday Carry) and had fun posting photos (you'll probably see one in the sidebar here).
I started the FS Daily to provide automatic, daily reading material in the form of exerpts from classic texts.
I got out and did some fun exploring.
I lived even more like a kid, to balance all of my adulting. So I ate a

TON

of candy and enjoyed T everliving F out of it. While also paying reasonable attention to dental hygiene.
Sci-fi had my attention as usual, so I shared my favorite Sci-Fi movies.
I told you how you cannot be yourself among other be-yourself thoughts.
I shared lessons learned & thoughts on what it's like to maintain a list of 1K+ personal interests.
Emotional eating is many things, but it's also

FUN

, so I shared thoughts on getting good at emotional eating
I volunteered as an emergency communications radio operator, during the 2022 Great Shakeout Exercise. I helped operate the radio at the local hospital. This was my third time doing this sort of thing, but it was nice to be involved again.
I published Ward Flen for fun.
I published

BREES

which is aimed at helping you sharpen your pocketknife.
Good lord, is that enough bullet points? Have I DONE enough in 2022? Phew.
Things That Sucked
Here are some things that sucked about 2022:
Finally getting

COVID

was not too bad, but the circumstances were annoying AF. I had

COVID

on the hottest day in my city in recorded history: 117F / 47.2C. lmao + wtf.
The economy, the markets, the world, all of it had some significant impact on my life. At times it really sucked.
I watched a bunch of dreams not take off, and I watched a bunch of goals go un-met.

For good reason, but still—this is not fun to watch.
Looking Forward
Here's the energy I'm bringing into 2023:
I have a lot of fresh-starts, new-approaches energy. I am really excited to start on some new projects. Many of them involve updating old stuff, which I'm learning is a

LOT

of fun in ways I didn't understand before.
I have a lot of new systems, and systems insights, to share.
I have a lot of creativity & open-mindedness energy.
I have a lot of gentleness-energy.
Here are my 2023 stretch-goals:
I want to identify more things I am not enjoying, and stop more of those things.
I want to be even more adventurous in every conceivable way.
I have a lot of positivity that is untapped, because I keep getting grumpy at the wrong times. So I want to borrow a trading term and reach

MOOD

LIQUIDITY

ZEN

in 2023.
I want to watch markets, wars, and things in general get

BETTER

.
(Eh. Maybe none of that happens—OK. They are systemless goals, just things to hope for right now.)
Extra: Movies I Liked in 2022
Some movies I enjoyed in 2022 include: (In no particular order)
Charlie Wilson's War (2007)
Sniper: The White Raven (Ukraine, 2022)
R.O.T.O.R. (1987) both normal & RiffTrax versions
Road Games (1981)
The Disappearance (1977)
Z Channel (2004)
A Shock to the System (1990)
Radio Days (1987)
The Curse of the Jade Scorpion (2001)
Superman IV: The Quest for Peace (1987) ("How can one man be so square and so delicious?" —Lacy Warfield)
The Cassandra Crossing (1977) ("This always happens in Europe, for christ's sake!" —A passenger on the train learning about the supposed bomb threat)
The War of the Worlds: Next Century (Poland, 1981)
A Very Brady Sequel (1996) (Unexpected personal favorite, watched at least 5x)
The Exception (2016)
Bubba Ho-Tep (2002)
Death Race 2000 (1975)
Stillwater (2021)
Message from Space: Galactic Wars (TV, 1978)
The Late Show (1977)
Dead of Night (1945)
The Invaders (TV, 1967)
I'm SUPER excited for Indiana Jones 5, the new Transformers, Guardians, Ant Man and cannot wait to get to the movies in 2023.
Closing
In closing, it's been a wonderful year and I learned a lot of helpful lessons & stuff.
Happy Holidays & Enjoy the New Year! —Marc
Filed in: Energy /118/ | Global Issues /2/ | Blog Updates /2/ | Movies & Films /2/ | Interests /109/