< back
Jury-rigged Things
Tuesday December 8, 2020
One thing I am loving lately is jury-rigged stuff. Today I was playing on my /r/cheapkeys Yamaha PSR, and realized I could see at least five things which I had rather quickly and cheaply hacked: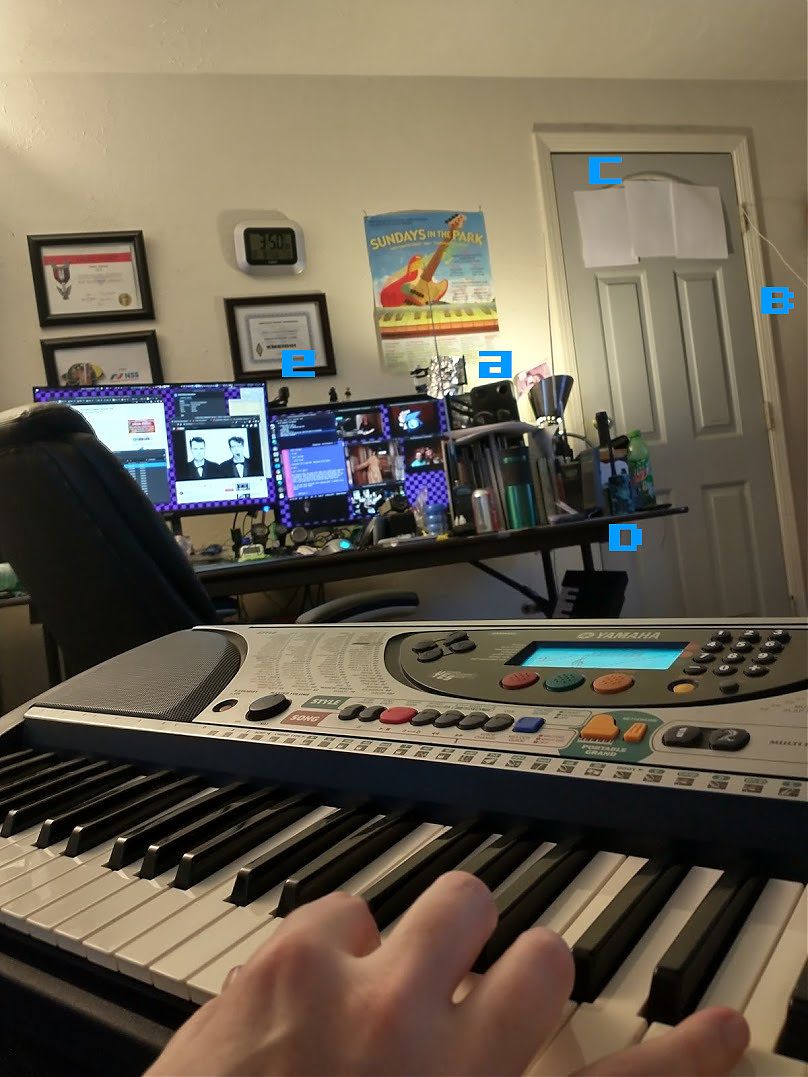 A: Tinfoil "dish" hack for

USB

Wi-Fi adapter. This works

REALLY

well, easily doubling my internet speeds at quite a distance from the router.
B: Shortwave antenna pass-through. I was planning something fancy but ended up opening the door and poking the antenna through above the hinge. Works fine. Fancy can come later.
C: Outbuilding security door screen using cardstock paper. lol
D: You can barely see this one, but my GP-5

SSB

shortwave receiver is standing upright because I built a stand for it using pliers on some rigid wire I had laying around.
E: Webcam privacy setting: Turned 90 degrees to the right
It's funny how these little things can all add up to make a situation a lot more enjoyable.
(Eventually though the aesthetics will start to annoy me and there will probably be upgrades, but this is much more fun as a give-and-take than the 150% aesthetic way I used to do things, just IMO. ;-) )
Filed in: Se /25/ | Interests /110/ | Sensation /40/ | Ti /29/ | Thinking /70/