< back
Guess What Got a New Illustration?
Thursday April 9, 2020
After some hours of work, here it is…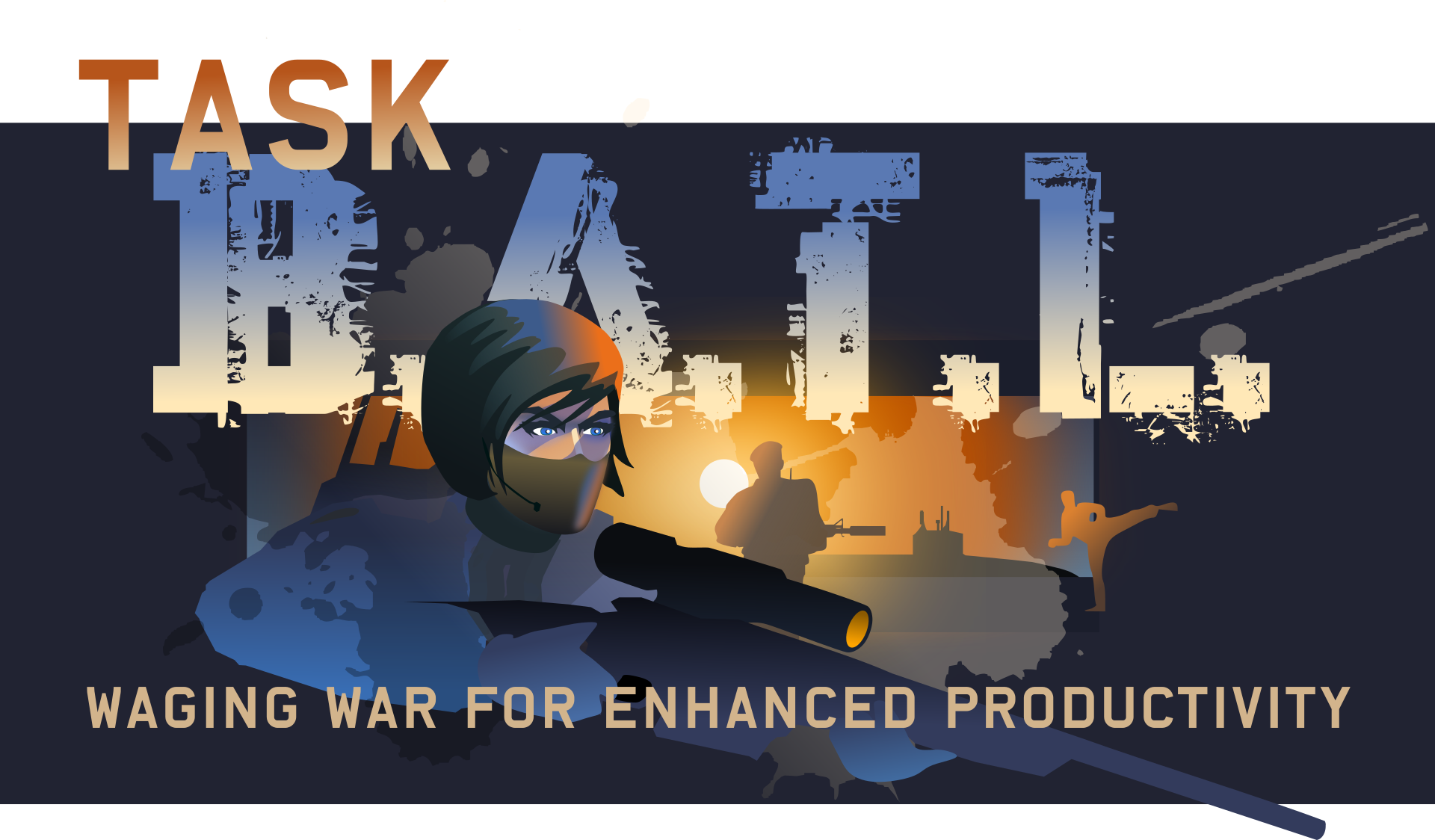 I had contacted a very talented illustrator to do this for me, but unfortunately he was really overbooked. So, one of my Circle items this week became: Make a Task BATL illustration.
While working on this, I learned a lot more about Inkscape than I knew before, even though I've used it for something like 15 years now. Hope you like it.
Filed in: Publications /44/