The Uni-Ball Boxy Eraser is Pretty Great (Review)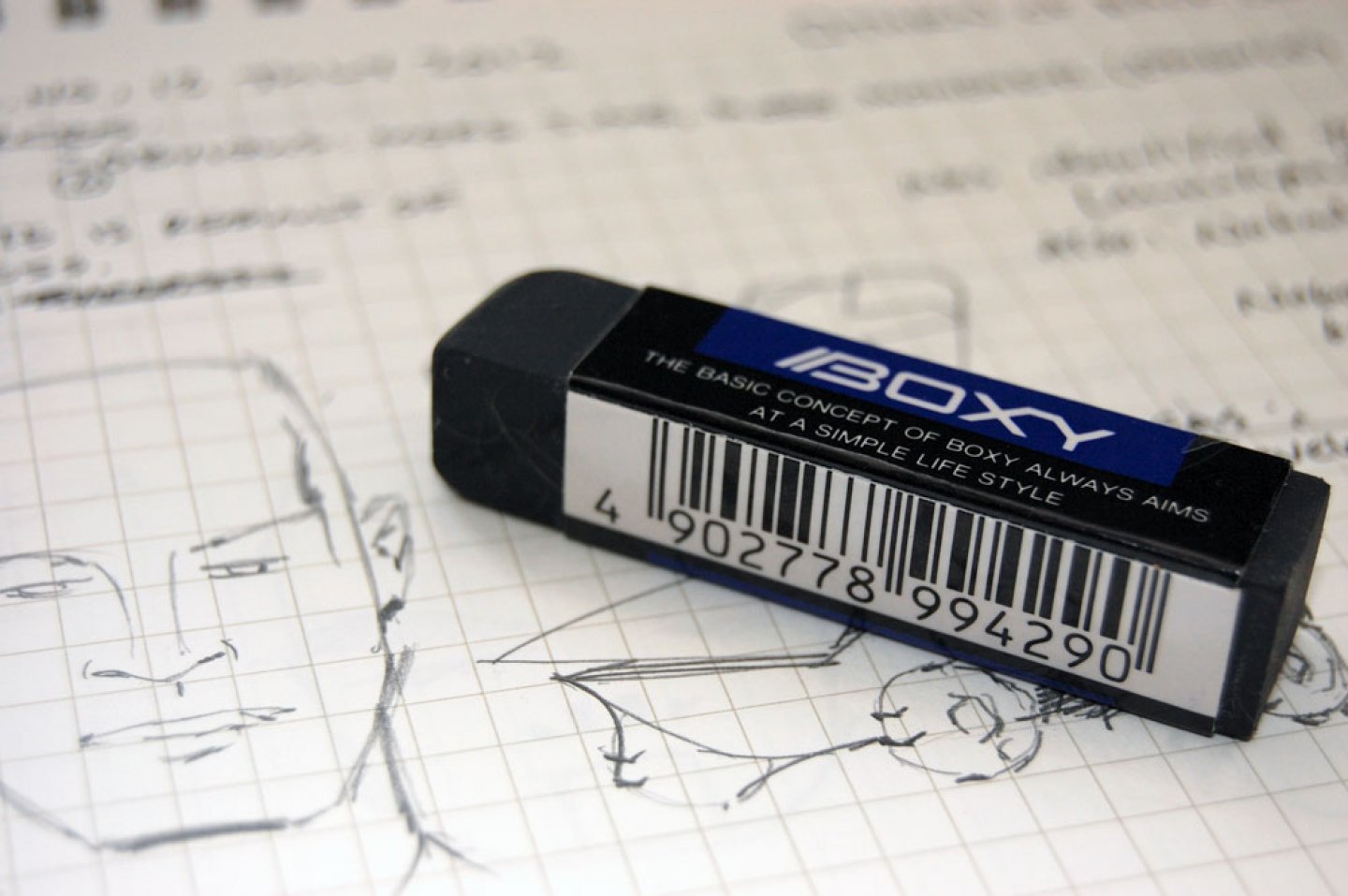 This is a great little eraser that I've enjoyed for a number of reasons:
It looks good
It erases well
The eraser materials clump together
It's cheap
It wears down fast
That's right, I like that it wears down fast. I don't enjoy keeping the same eraser around for 10 years while it slowly gathers dust and lint. I like erasers that do a good job and give away significant amounts of eraser material in the process. Your sacrifice was not in vain.
I also like how well the material clumps together. Rather than a pile of little rubber eraser bits, the Uni-Ball Boxy eraser usually gives you a single strand that you can pick up and toss into the trash. It's a beautiful thing if you don't like having to brush away crumbs with your hand or blow on the paper.
Currently priced at $1.40 USD, this tiny purchase is easy to justify if you are already buying a pencil or two at JetPens.
Consumer awareness announcement: JetPens gave me free account credit so I could review some of their products. This is one of those products.
By Marc Carson, Saturday July 28, 2012.
Filed under: Stationery, Erasers
My latest articles about pencils, pens, notebooks, and more