Kuretake Clean Color Real Brush Pen Review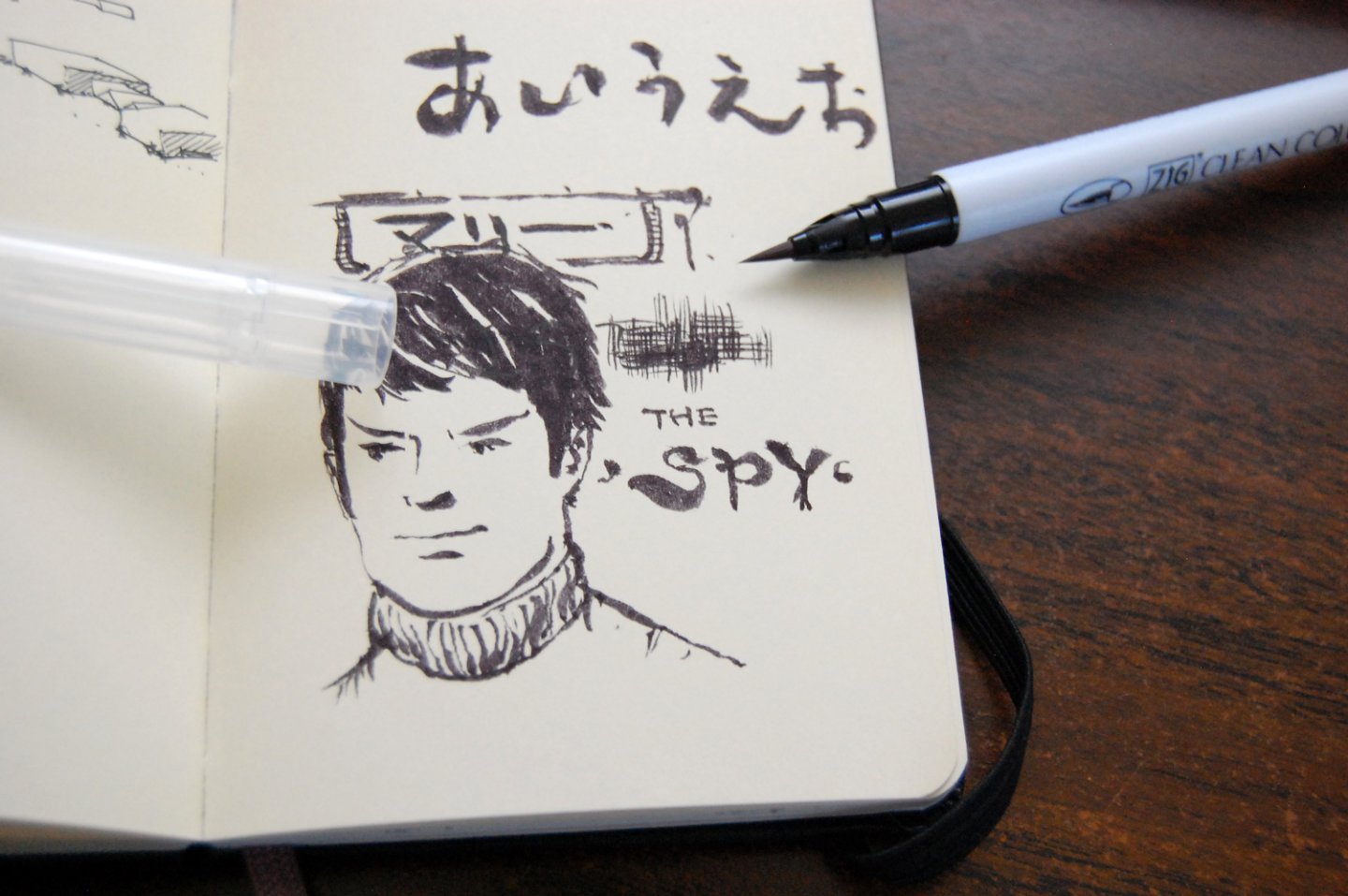 Sketchwork above and below by Marc Carson, drawn in a Moleskine notebook.
The Kuretake Clean Color Real Brush Pen is pretty cool. I reviewed the black version here.
I really like the way this pen puts down a clean line with character, and I think that's due to the real hair that they use in the brush.
The "Clean Color" part of the name comes, I think, from the fact that this is a water-based pen and not annoying-chemical-based. A bit of hyperbole perhaps, but I appreciate that the name of the pen uses up six words that were probably just sitting around anyway.

Pros
Brush tip behaves well when asked for fine lines or thick lines
Appearance: Looks like a nice brush pen
Balanced, smooth feel in the hand
Cons
Ink appears lighter than normal, especially when working fast
The main con here can be easily corrected with image editing software, and if your artwork ends up in digital form, you're probably used to the process of setting tone for your inks. To me it's not a big deal at all, and I think the slightly faded tone you can get is actually pretty appealing.
I didn't try mixing the brush ink with water, but you can do that. I have used my Staedtler Triplus markers in this way and what I like to do is scribble a bit of the ink onto an opaque white plastic palette, then add water and mix with a regular brush (or water tank brush) as needed. It's fun and really adds some character to your drawings.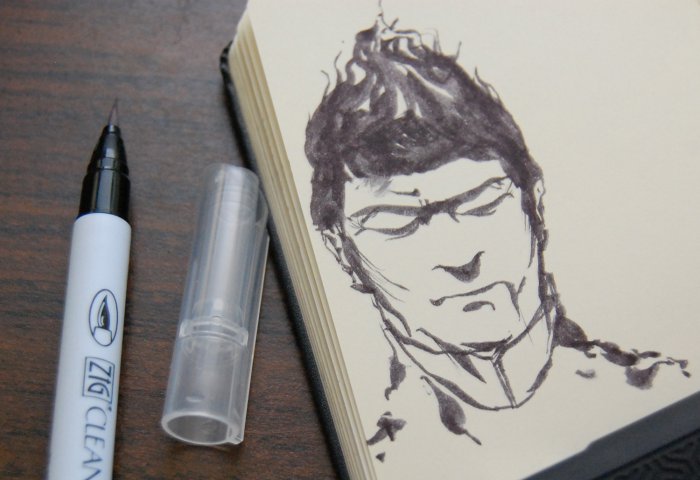 This pen would make an OK gift by itself, but the packaging is pretty boring. I think it'd be better to include this in a gift set with a nice sketchbook. The Stillman & Birn Zeta sketchbook is pretty amazing, as is the large onyx hardcover Ecosystem sketchbook. I'll review those products later but they're both terrific.
JetPens sent me this product for review (thank you!). Check their site for more brush pens—they have a ton.
Buy the Kuretake Clean Color at JetPens: Store Link
See below for more stationery and brush pen reviews.
By Marc Carson, Wednesday August 13, 2014.
Filed under: Brush Pens, Stationery
My latest articles about pencils, pens, notebooks, and more