Uni-Ball 2mm Lead Sharpener Review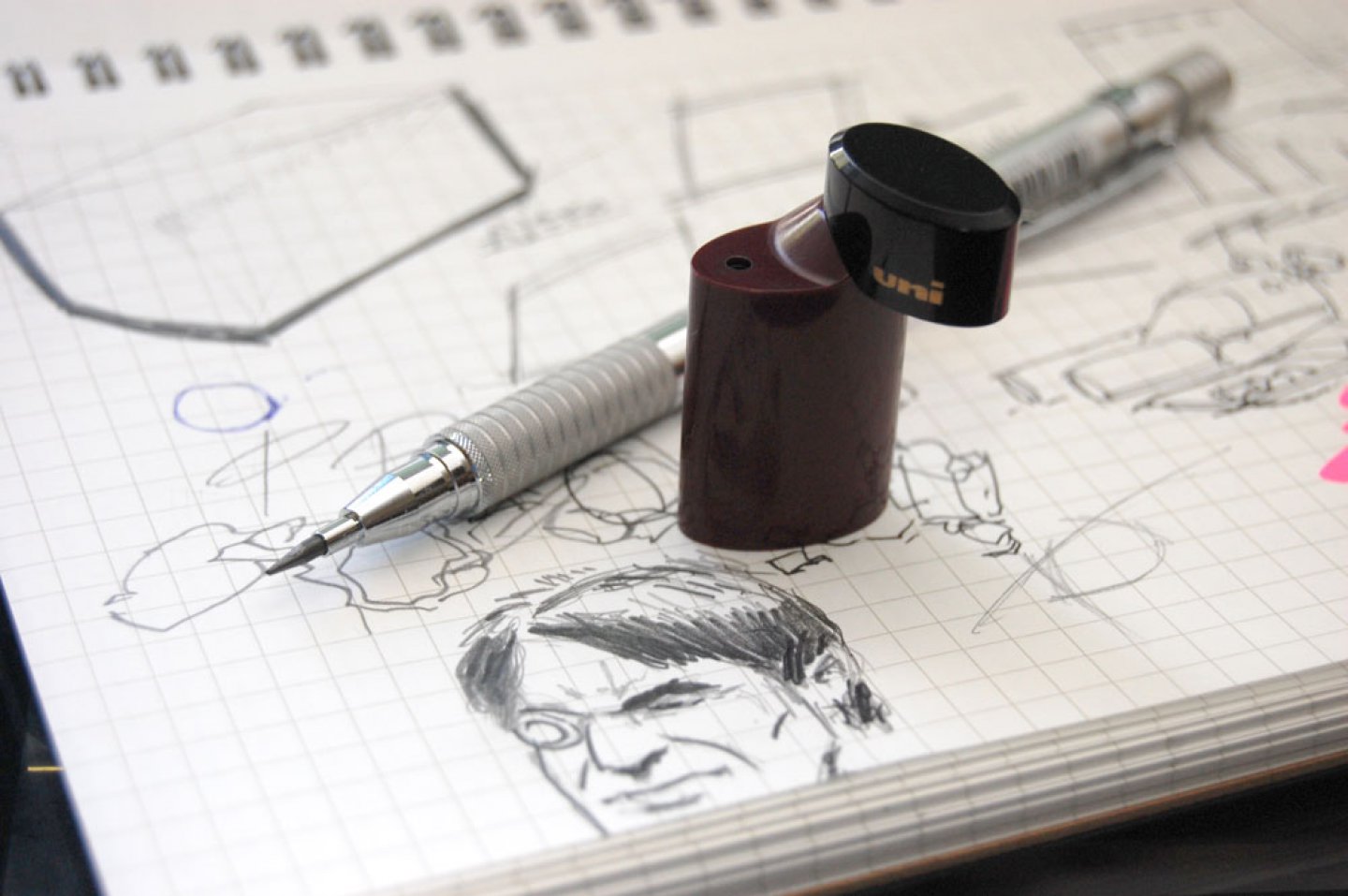 This is a pretty cool little lead sharpener. Please note: It is not meant to sharpen a typical wooden pencil. This is for products like the Staedtler Silver Series or other 2mm lead holders.
The thing that really impressed me about this sharpener was its size. It is extremely small compared to what you might think by looking at a product photo. Playing with it in my hand, it reminds me of a Zippo lighter. The swivel head makes a nice clicking sound as it snaps into place.

The top swings out horizontally, which makes it very easy to open and close with one hand.
When you're ready to dispose of all of the graphite dust, there is a little hatch at the bottom of the sharpener that can be opened easily for that purpose.
By Marc Carson, Thursday August 2, 2012.
Filed under: Stationery, Sharpeners
My latest articles about pencils, pens, notebooks, and more