Pilot New Brush Pen Review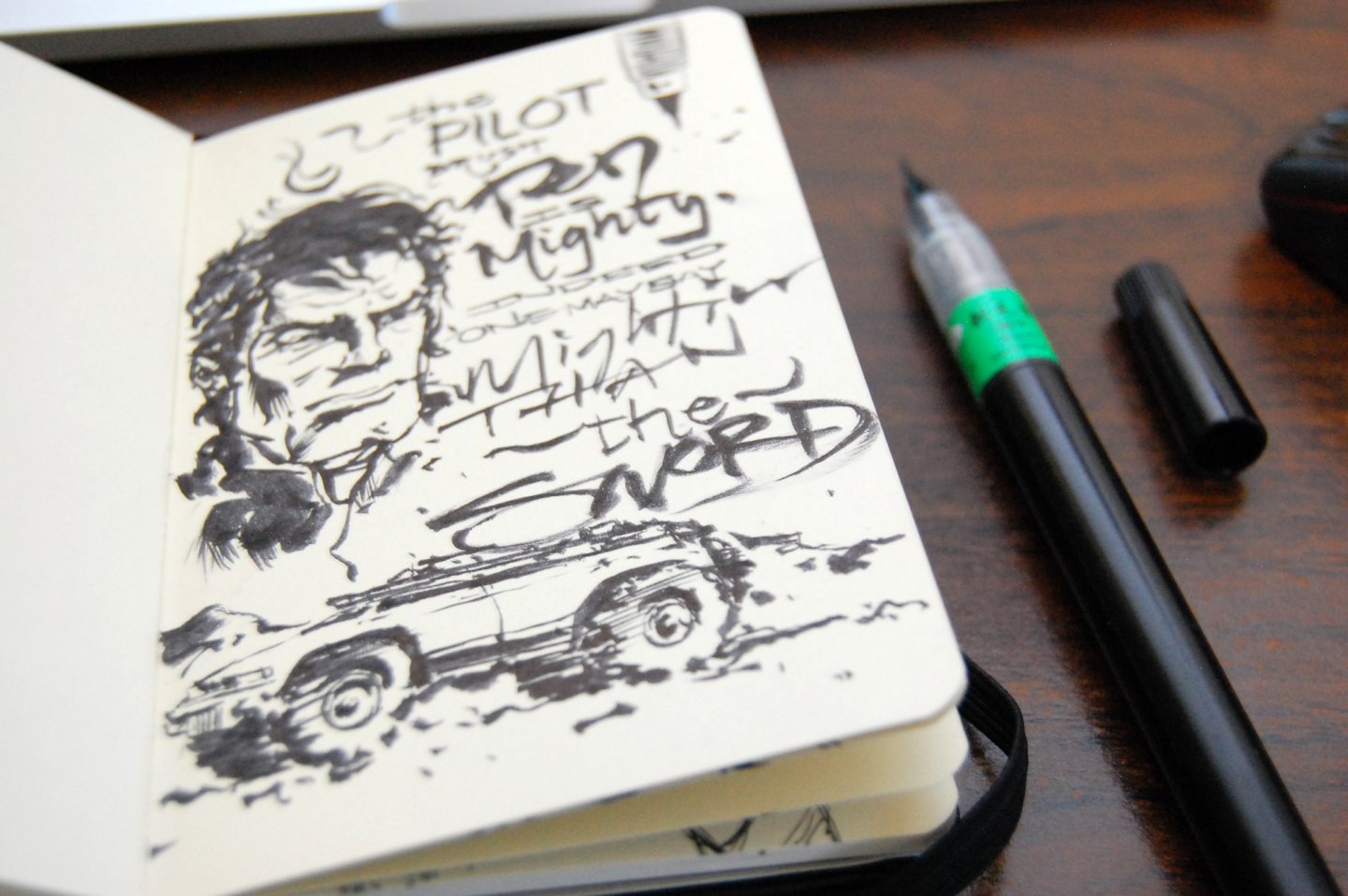 Sketchwork above and below by Marc Carson, drawn in a Moleskine notebook and a Stillman & Birn Zeta Series sketchbook.
I have been buying variants of the Pilot New Brush Pen since I lived in Japan in the late 1990s. JetPens sent me the fine-tipped version for review here.
Out of the box the pen has a very disposable feel, but its unique characteristics make it a powerful tool for any illustrator or designer. Gritty sketches like the monster truck (see image above) or the Joker (see left side of image below) practically force themselves out of the pen.

Pros:
Great for producing a variety of thicknesses, from "fine" to "fat"
Ink lays down nice and black on the page.
Can easily be used for dry & rough brush effects.
Cons:
Appearance is pretty utilitarian.
Doesn't keep a fast line together very well. Work slowly if you need precision.
Feel in the hand is bulky and cheaper than some other brush pens.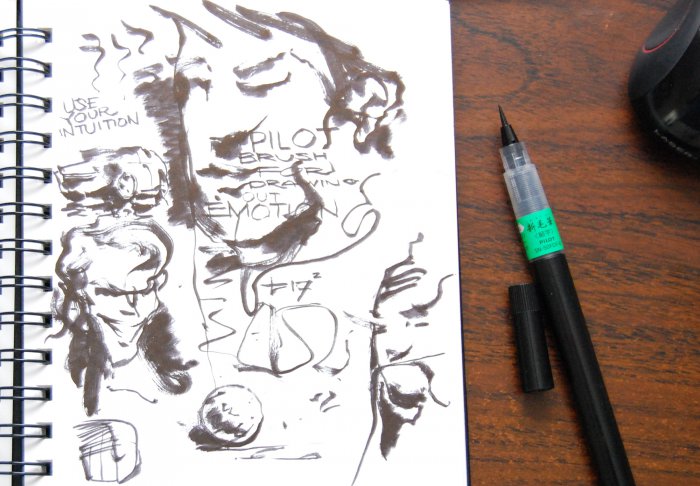 If you already own inking brushes (the non-disposable kind) and don't mind the process of using them, you won't be getting anything new by buying this brush pen. For me, the portability and ease of use factor is huge. I tend to procrastinate using my "real" inking brushes and have yet to completely break free of whatever feelings cause that.
The packaging for the Pilot New Brush Pen is nice enough that you could gift this pen to somebody, but it's no looker. If you're new to brush pens and looking to start a collection, I think the unique qualities of this pen make it a must-buy for your own kit.
Buy at JetPens: Store Link
See below for more stationery and brush pen reviews.
By Marc Carson, Wednesday August 13, 2014.
Filed under: Stationery, Brush Pens
My latest articles about pencils, pens, notebooks, and more