Pentel "Pray for Japan" Eraser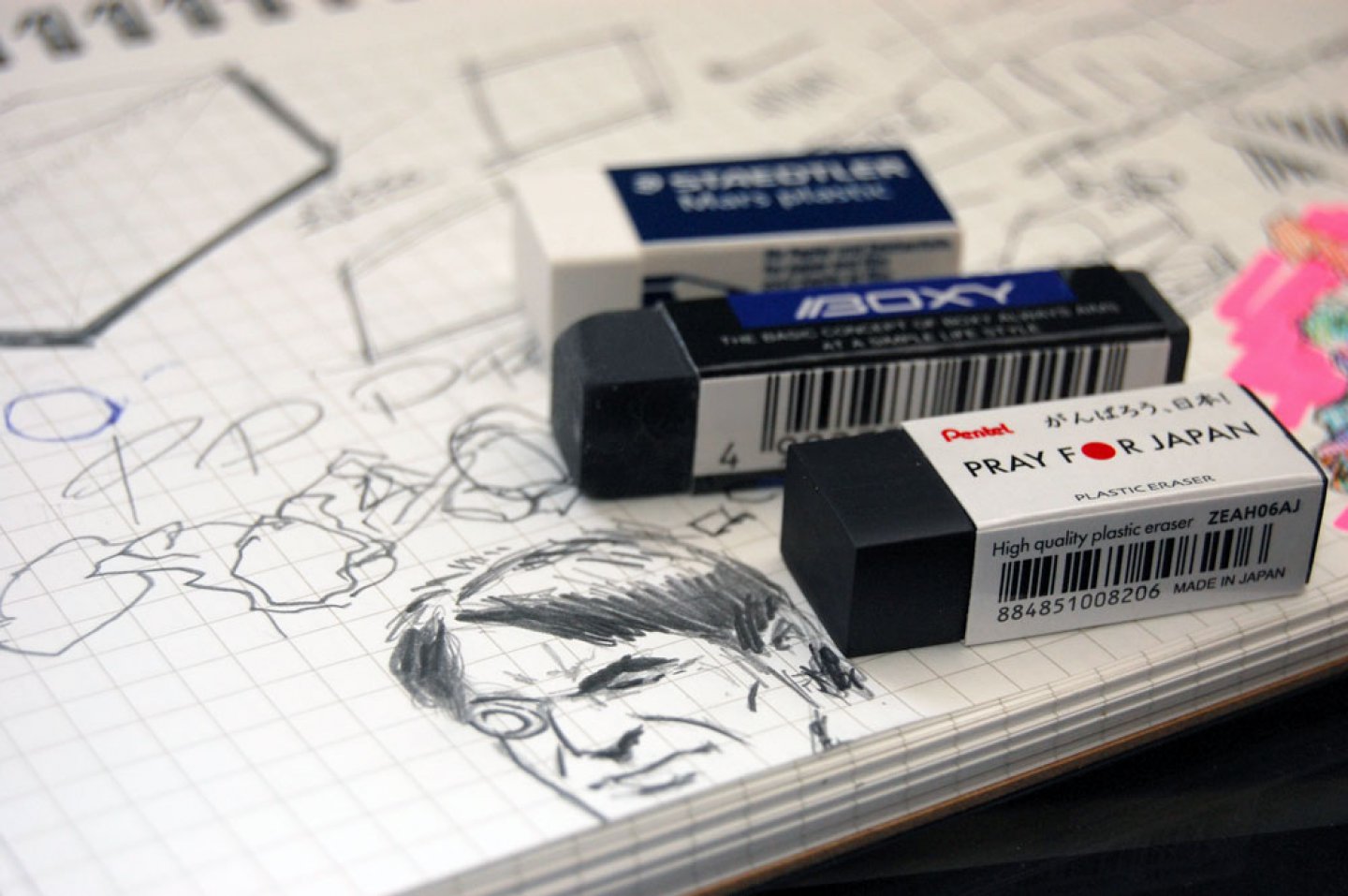 This is a neat product, created in response to the 2011 Tōhoku earthquake and tsunami in Japan. 50% of the sales proceeds for this product went toward assistance for earthquake victims.
The eraser is made of plastic with "minimal eraser crumbs" and a promise of less smearing when it's used to pick up graphite.
The packaging is simple and attractive, and complements the black plastic nicely.
In use, it works about as well as any other plastic eraser. I was able to get it to smear 3B graphite. If you draw with darker leads, you may want to consider a different type of eraser. I also like the Uni-Ball Boxy eraser previously reviewed here.
The product doesn't seem to be carried by Jetpens anymore (that's where I bought it) so I've included a link to the manufacturer's site above.
Note: I purchased this eraser using gift credit issued to me by Jetpens for reviewing their products. It's a bummer that they don't carry this eraser anymore, but check out their block erasers section for more cool & interesting products.
By Marc Carson, Wednesday August 8, 2012.
Filed under: Stationery, Erasers
My latest articles about pencils, pens, notebooks, and more