Review: Staedtler Silver Series 2 mm Lead Holder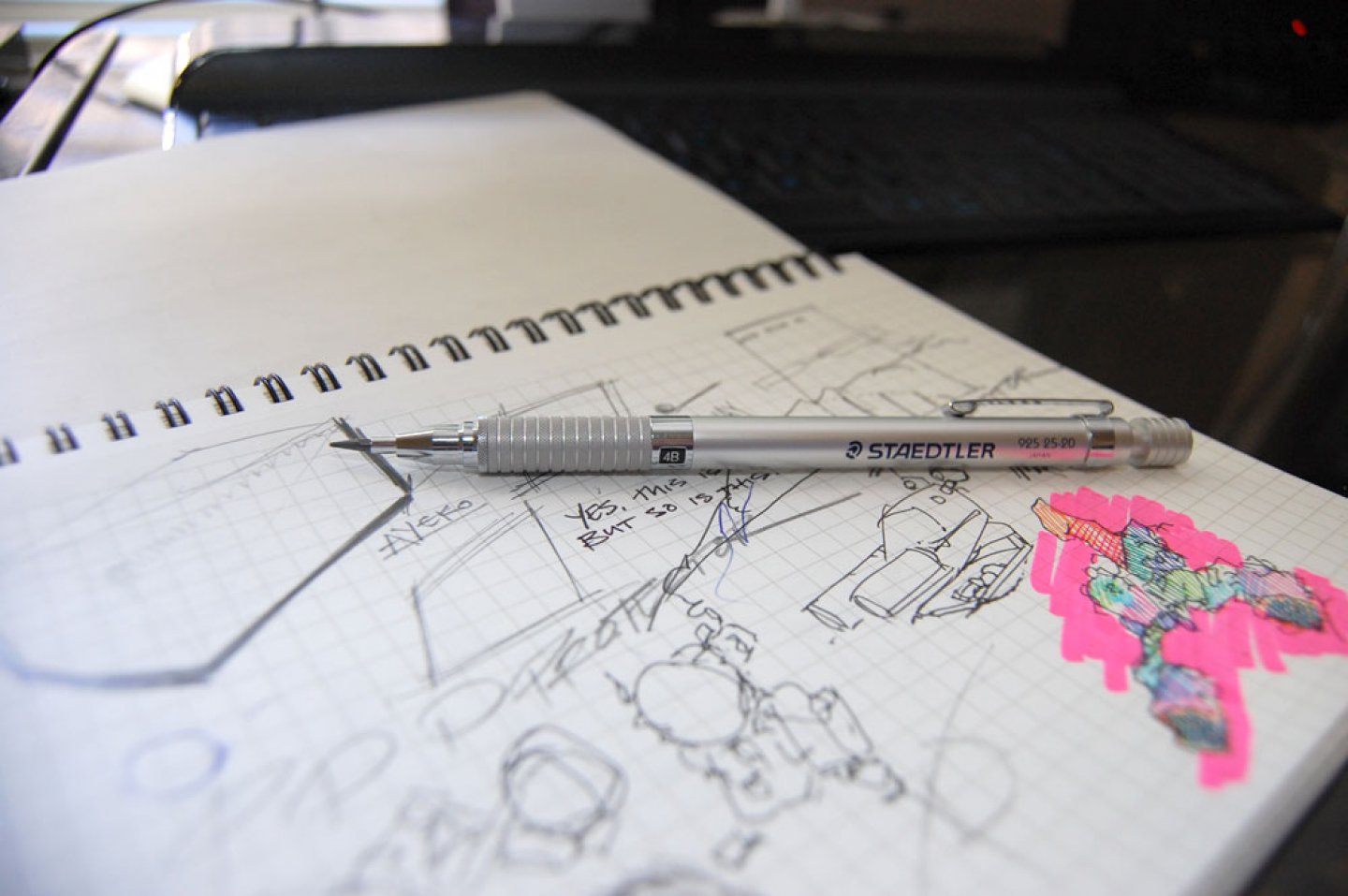 I really enjoy writing with lead holders, which are a different breed of pencil from what you may be used to. A lead holder is typically meant to hold a single, thick piece of graphite that slides out by force of gravity when you press a release button.
The Silver Series by Staedtler is a bit different from the traditional lead holder. Instead of using the typical gravity-release, it uses the push-to-advance lead mechanism found in normal mechanical pencils.
Push-to-advance is a novel feature for a 2mm pencil, and I like it. There's no chance of advancing the graphite stick way too far or dropping it into your lap on accident.
The pencil body itself is nice enough, although I did not find the styling impressive compared to some of the mechanical pencils on the market, like the Ohto Promecha series.
The knurled grip has a bit more friction than is necessary, so if you don't enjoy metal knurled grips much, you might not enjoy this one. On the other hand, if your fingers get sweaty or you rely on the grip to constantly turn your pencil and keep writing with the sharp part of the graphite (which is really what the grip is for), it may be just what you need.
One of the first little annoyances I noticed about this pencil was a faint rattle from the cap area. The cap tolerance is a bit loose, so there is some rattle that occurs when you shake the pencil. I didn't like the way it made the pencil feel hollow and a bit cheap.
Another thing that disappointed me a bit was the lack of additional utility such as a lead sharpener in the cap. The cheaper Staedtler Mars Technico lead holder has this feature, and I really like it. I purchased a separate Uni-Ball lead sharpener and don't mind using that as it's a nice sharpener, but I began to be a little disappointed with the utility of this product, and realized that the only big selling point is the fact that this is a push-to-advance 2mm pencil. The Mars Technico doesn't have that feature.
To sum up, if your lead holder kit is missing a push-to-advance lead holder, I think it goes without saying that you should give the Silver Series a try. But if your wallet is thin and you need a good lead holder, the cheaper Mars Technico is still a very solid value.
You can read other reviews and purchase this pencil at JetPens.
Consumer note: I purchased this pencil for review using free credit issued to me by JetPens.
By Marc Carson, Thursday July 26, 2012.
Filed under: Stationery, Pencils
My latest articles about pencils, pens, notebooks, and more