New Classic Pencil: Pentel 120 A3 DX mechanical pencil in 0.7mm (blue)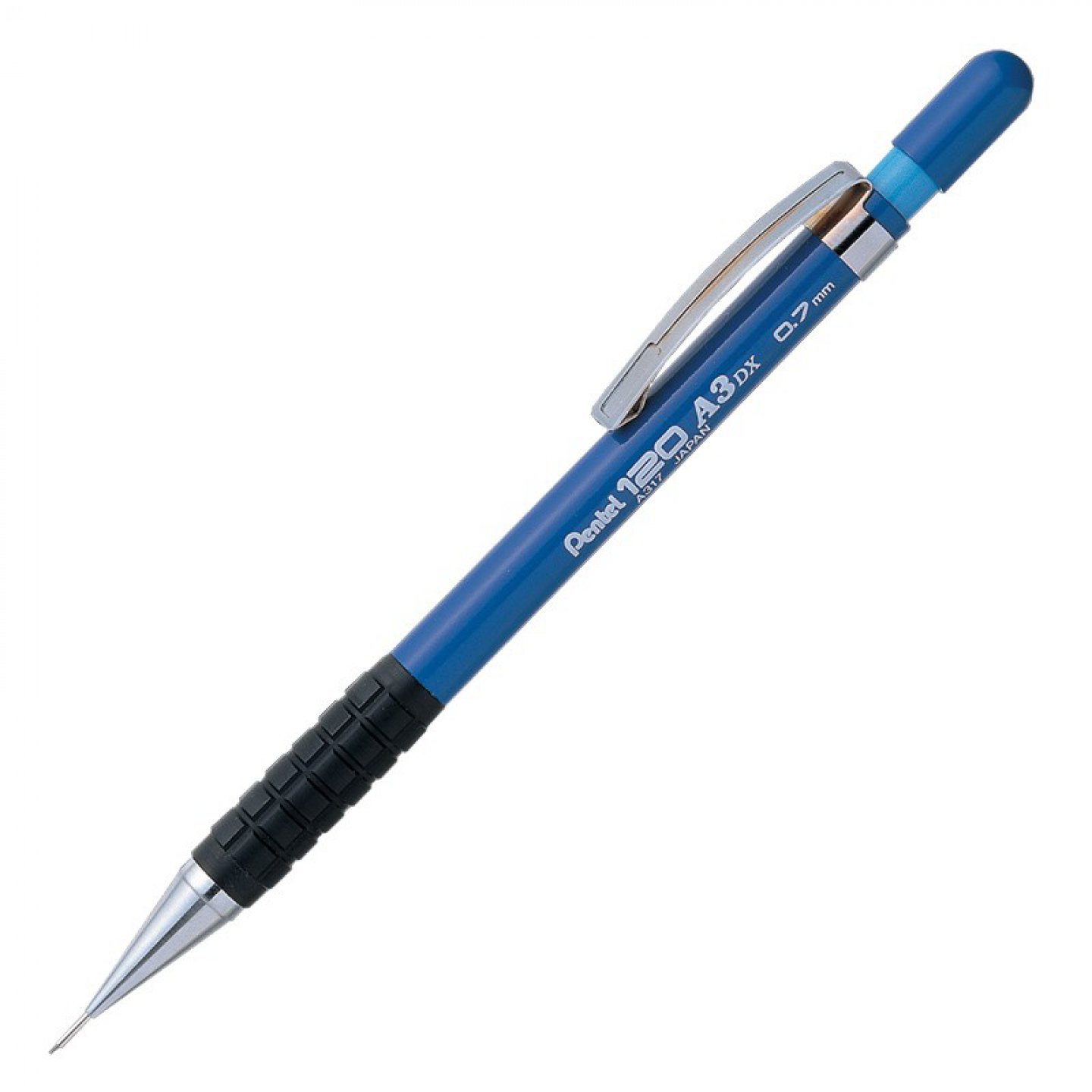 I really like using this pencil, so I'm going to write about it, darn it.
Here's what I like:
Metal clip that won't break easily
Very comfortable grip with tire-like tread pattern
Attractive color
Very reasonable price; easy to replace
The styling isn't a knockout, but the textured grip and contrasting round/sharp tips make this pencil interesting to look at.
The other colors in the same series are pretty good, too. The 0.9mm size comes in a mustard hue that screams, "CERTAIN PEOPLE LOVE 0.9mm PENCILS." It's great.
I like 0.7 and 0.9mm mechanical pencils because they encourage you to think a little bit bigger. When putting ideas down on paper, I like the reminder that I should stop cramping my drawings into such a small area. I have a 5.5mm pencil that is also fantastic for that. I'll review it here soon.
By Marc Carson, Friday June 8, 2012.
Filed under: Stationery, Pencils
My latest articles about pencils, pens, notebooks, and more