Great Notes! Maruman Mnemosyne Inspiration Notebook - A5 Review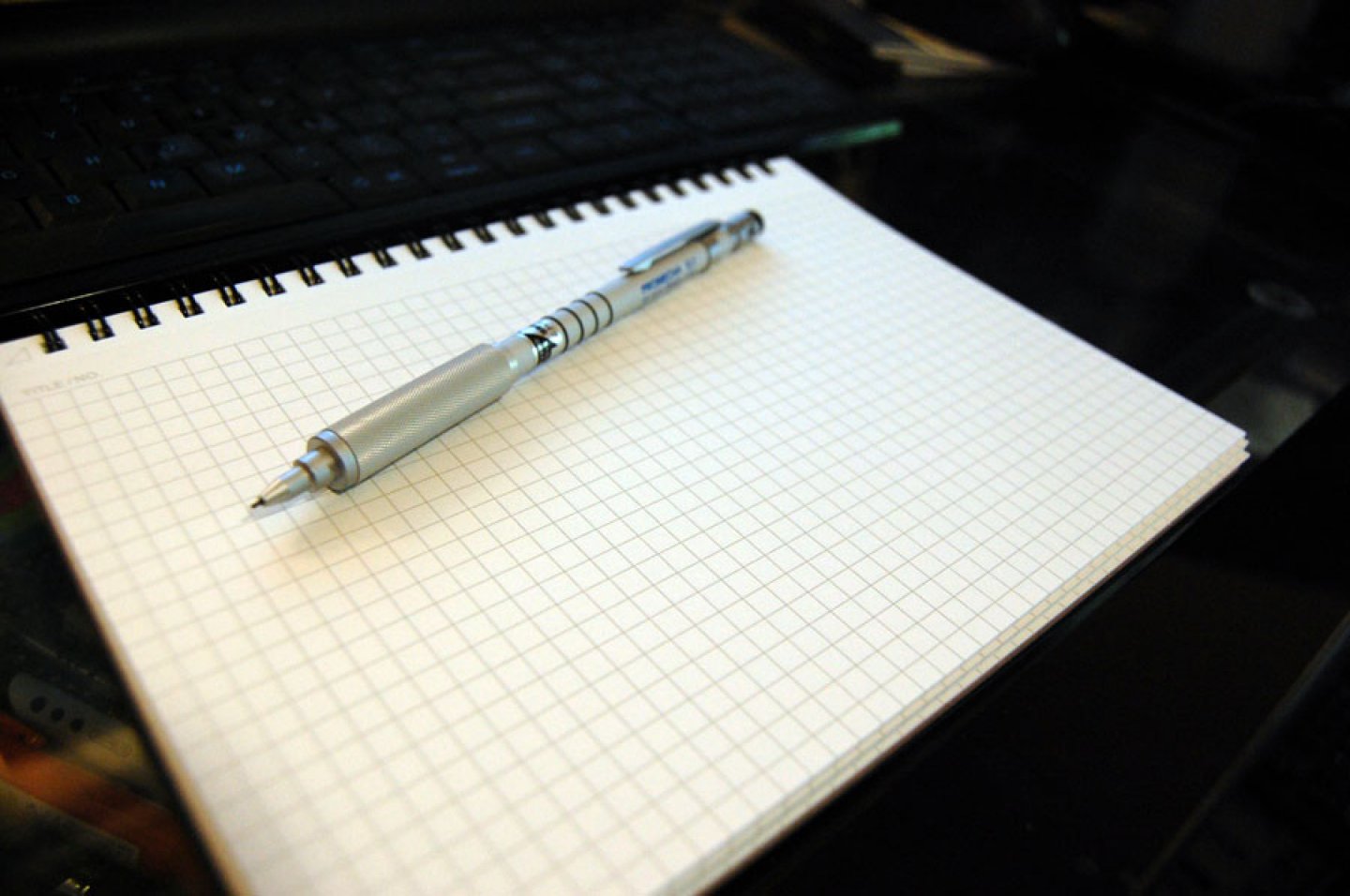 Notebook pictured above with Ohto Promecha pencil.
For this review, I'm covering the Maruman Mnemosyne Inspiration Notebook – A5 (5.8" X 8.3") – 5 mm X 5 mm Graph – 70 Sheets as sold by JetPens.
This is easily one of my favorite notebooks so far. Here's what I like about it:
The paper is incredibly smooth
The 5.8" X 8.3" size makes it easy to carry around
The spiral binding runs across the top, making it a landscape-format spiral notebook that is easy to use at a desk.
The pages are perforated so it's easy to tear them out
The graph lines are subtle and not blue (sort of a faded olive color)
The black cover is sleek and attractive
The Mnemosyne product line covers many different sizes. The Mnemosyne Inspiration Notebook was specifically designed to make it easy to record inspiration and ideas as they come to you.
(The yellow liner paper shown below can be removed)

If you are used to writing on rougher, toothier paper, you might be surprised by how smooth this paper is. If you prefer a bit of tooth, you might find that the paper feels a bit waxy at first.
I tested this notebook with ballpoint pens, pencils, brush pens, highlighters, and several different erasers. I can recommend it highly.
Overall I really enjoy writing and drawing in the Mnemosyne notebook, and if you like spiral-bound notebooks, smooth paper, and don't mind paying a bit more for quality, I'll bet you will, too.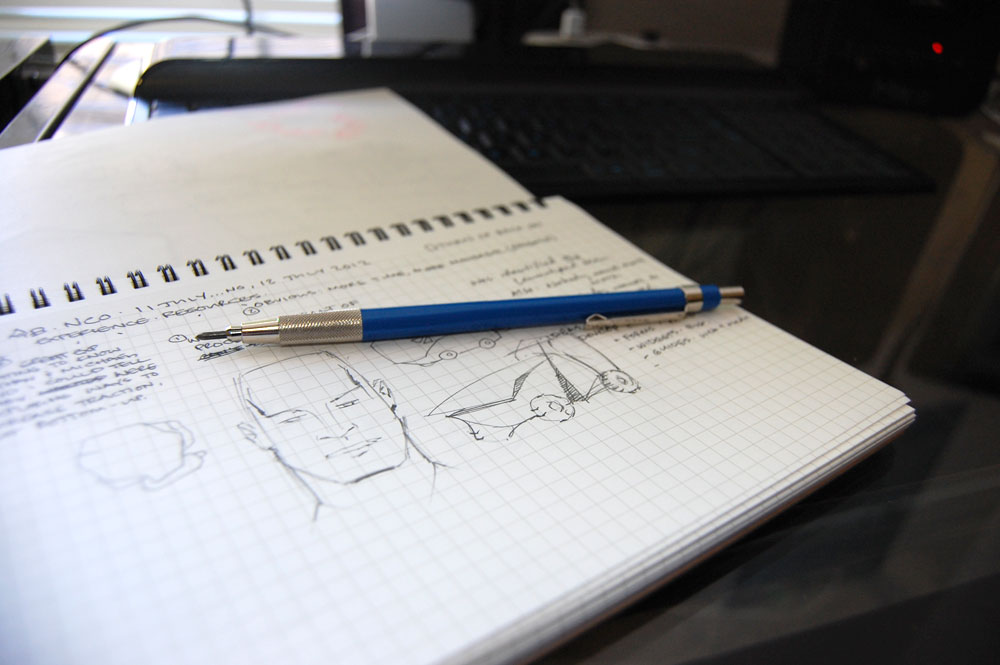 Note: Jetpens issued me gift credit so I could buy and review this item.
By Marc Carson, Tuesday July 31, 2012.
Filed under: Stationery, Notebooks
My latest articles about pencils, pens, notebooks, and more